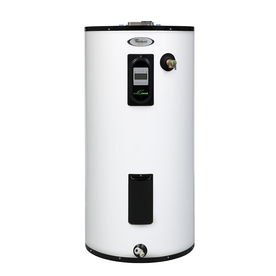 So on Saturday night while I was trying to make cookies I noticed a creepy sound coming from underneath the house. I ignored it and kept on going. Well, the pan that I needed to bake the cookies was dirty so I went to turn on the water. Of course, we have no water. At that point I freaked mostly because I had just washed clothes and had water... not understanding what was going on. Once I stopped, I went over to the breaker box and turned the water pump off, waiting a few minutes and turned it back on... well the sound was beyond creepy and the floor shook.
I moved on to freaking out even more only because of baby E. I wanted to make sure she would be okay. I called my husband to ask him what he thought and after he got over the initial shock of it all... we put our heads together over the phone to figure it all out. Now, this is all happening at 10 pm at night. So, after several phone calls, several shut offs, several trips underneath the house; we had a few friends come over to check everything out.
Come to find out our water heater was spewing water everywhere and the pressure in our pressure tank had dropped. So, thankfully it wasn't anything dealing with our well cause we really would be screwed.
Anyways, after a night of no water and a day of fussing and frustrations we finally have water. Woohoo. We found out that it was just the hot water heater and the airbag in the pressure tank had deflated (that was an easy fix). There has even been a HUGE difference in our hot water (of course) and the pressure.
Okay... so, your probably wondering how this became a wrinkle in our plans. Well, the money that we had saved up for some new light fixtures and other items went towards our water heater. Plus my husband had to buy a fancy one instead of the one we had talked about. Which in a way is okay because it could have been worse and we can save that money back up. Hopefully the energy savings will be evident in the long run.