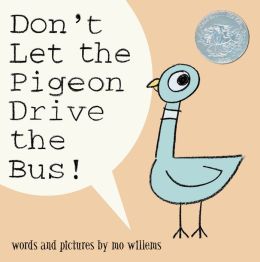 I honestly can not believe that Pigeon has been asking nicely for 10 years!
In honor of Pigeon's 10th birthday here's a birthday kit for you and your little ones to celebrate.
With this
birthday kit
you can plan your event with a variety of planning ideas, fun games, activities, and you can even learn how to draw Penguin.
So, get everyone together and have a little fun celebrating Pigeon's birthday.
You can even
visit the website
to learn more about Pigeon, his friends, have a little fun, and learn more about Mo Willems.
You can even check out Pigeons very own app called "Don't Let Pigeon Run This App." Here you can with the help of Mo Willems create your own Pigeon stories. You follow each of the cues as the bus driver asks you for your ideas and then once your done you shake the Pigeon. Then all you have to do is enjoy. Enjoy the story that you created. The app is available in the iTunes store for $5.99.